Cult-Favorite Japanese Beauty Products
免責聲明
本部落格內容沒有得到當地衛生部門的批准,不能被用於診斷、治療或提供醫療建議。 閱讀更多

本部落格內容沒有得到當地衛生部門的批准,不能被用於診斷、治療或提供醫療建議。所涉內容僅供參考。如有醫療或健康方面的任何診斷或治療上的問題請諮詢醫師或其他專業醫護人士。本部落格所提供的信息不能替代任何由專業醫護人士提供的意見和建議。本部落格裡關於任何產品的任何主張都沒有被證明能診斷、治療、治癒或防治任何疾病。
本文内容: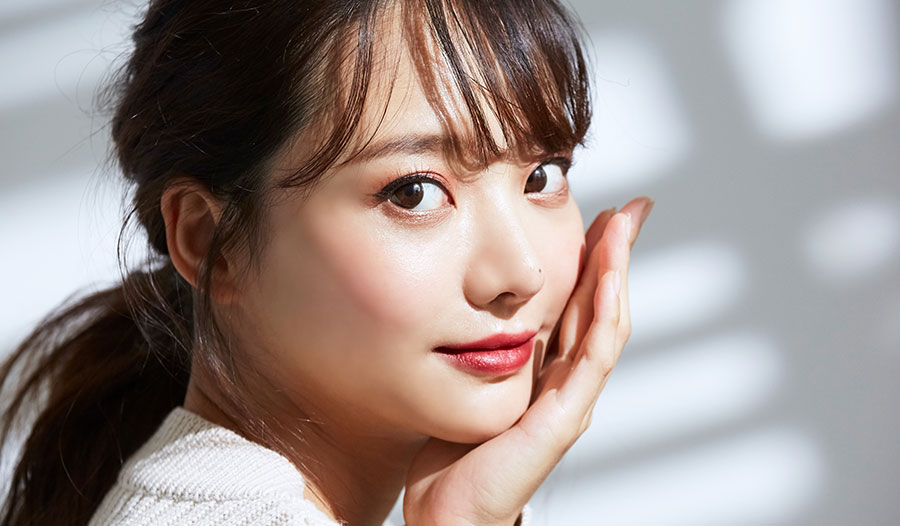 Even though I still have not been to Japan, something about their culture and rituals has always sparked so much interest in me. Japanese women embrace a very holistic approach to skincare and beauty, so they practice a strict skincare regimen involving a minimalist yet effective routine, sun protection, and always making sure the skin is hydrated inside and out.
You can often find me in the skincare aisle at Japanese supermarkets in NYC, trying to decipher the labels. I've probably spent a little too much time at these aisles and testing them at home over the years, so now I'm here to share with you my favorite wildly popular Japanese beauty (J-beauty) products.
‌‌‌‌Skin Conditioner
A skin conditioner or softener is something that is unique to Japanese beauty. It is a product that is used as an essence or toner to hydrate and condition the skin before the next skincare steps. My favorite of this category is the Naturie Hatomugi Skin Conditioner.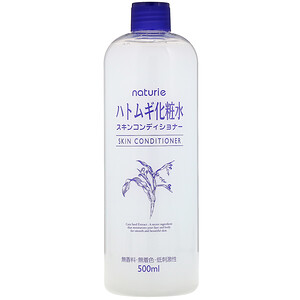 This product is so multi-functional and one of the most common ways to use it is to just apply right on the skin after cleansing either with your fingers or you can soak cotton pads with it, dab it on, and leave it on like a mask for 15 minutes. This product was launched in 2002 and has been a big J-Beauty cult favorite since. When I first used this product a few years back, I didn't think it would do much for my skin because it just looks like a watery liquid. But once you use it, you will soon realize that every product you use after this first layer will absorb better.
The main ingredient in this skin conditioner is Job's tears (also known as hatomugi) which helps increase the hyaluronic acid production in our skin cells. As such, this lotion softens the skin and helps with any kind of rough texture as well. And another highlight is that this huge bottle lasts a long time and is so affordable!
‌‌‌‌Toner
I was once a skeptic when it came to toners. But now I fully believe in the power of toners because of Hada Labo Gokujyun Hydrating Lotion.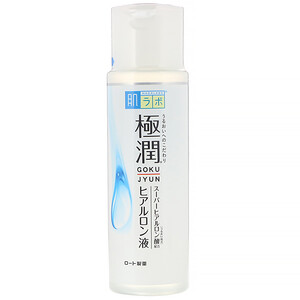 This is one of the most hydrating toners I have ever used and it was actually life-changing for me. Even though it is labeled as "lotion," it is actually a watery toner that sinks into your skin to deeply moisturize. This bottle contains three different types of hyaluronic acid that help the product penetrate deeper, resulting in plump, dewy skin. In the dry winter months, I will even go in with 2-3 layers of this toner and I feel like my dry patches disappear, my fine lines plump, and my skin just looks so much more youthful. Because of how moist this toner is, it can feel slightly sticky if you apply too much, but if you apply a serum or moisturizer over it, that feeling will immediately go away. I give this toner a 12 out of 10.
‌‌‌‌Emulsion
Emulsion may be a new term for you but it is a term commonly used in Japanese and Korean skincare products. It's basically a lighter version of a moisturizer and as such, is typically water-based, goes on lighter, and absorbs faster into the skin. The Kikumasamune Sake Skin Care Emulsion is a must-try.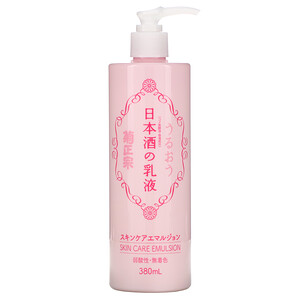 This is a huge bottle of cream that is formulated with ceramides and sake, a type of rice wine. It's got a more watery texture but is incredibly moisturizing. My skin drinks it up and I love the way it gives me a dewy glow while evening out my complexion. Since the bottle is so big, I actually like using this on my body as well—it's so easy to spread so it's great for the summer, when you don't want to apply a thick moisturizer.
‌‌‌‌Face Masks
I need to highlight one of the most underrated masks in the market. And that is the Saborino Morning Beauty Face Mask Fresh.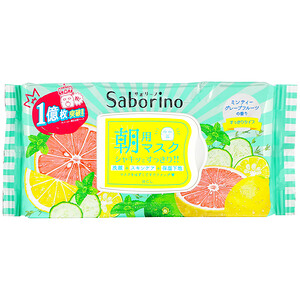 You are actually getting 32 one-time-use sheet masks that will last you awhile. They have different types, but my personal favorite is the ones in the yellow and green packaging. They're not your typical sheet mask that you leave on for 15 minutes though. 60 seconds is all you need! These individual masks are soaked with hydrating and brightening ingredients like hyaluronic acid, honey, and orange oils. I am not quite sure how to explain it but trust me, this product will prime your skin for the best makeup application—your skin is brightened, and your makeup just glides on and looks more radiant than ever. Save it for days when you're looking a little tired and dull and need a pick-me-up.
Another quick and easy sheet mask I love is the Lululun Precious Resilient Glowing Skin Beauty Face Mask.
This comes in a pack of seven so it's perfect for when I travel or want to share with friends and family. They are hydrating and fit well. Pro tip: I keep this resealable bag in the fridge for it to last even longer, and the feeling of putting on a cooling sheet mask after a long day is just the best. You can even put it on in the morning to help with puffiness and revitalize your skin. Use a jade roller on top for extra absorption and you won't regret this purchase.
‌‌‌‌Makeup
When it comes to mascara, I 1000% trust my Asian makeup brands because they understand my short and flat Asian lashes. I need a mascara that will lengthen, volumize, and doesn't flake or smudge. The KissMe Heroine Make Long & Curl Mascara Super Waterproof is the one I trust with my life for this. It does everything I need a mascara to do and I am forever thankful that it gives me lashes that boost my confidence.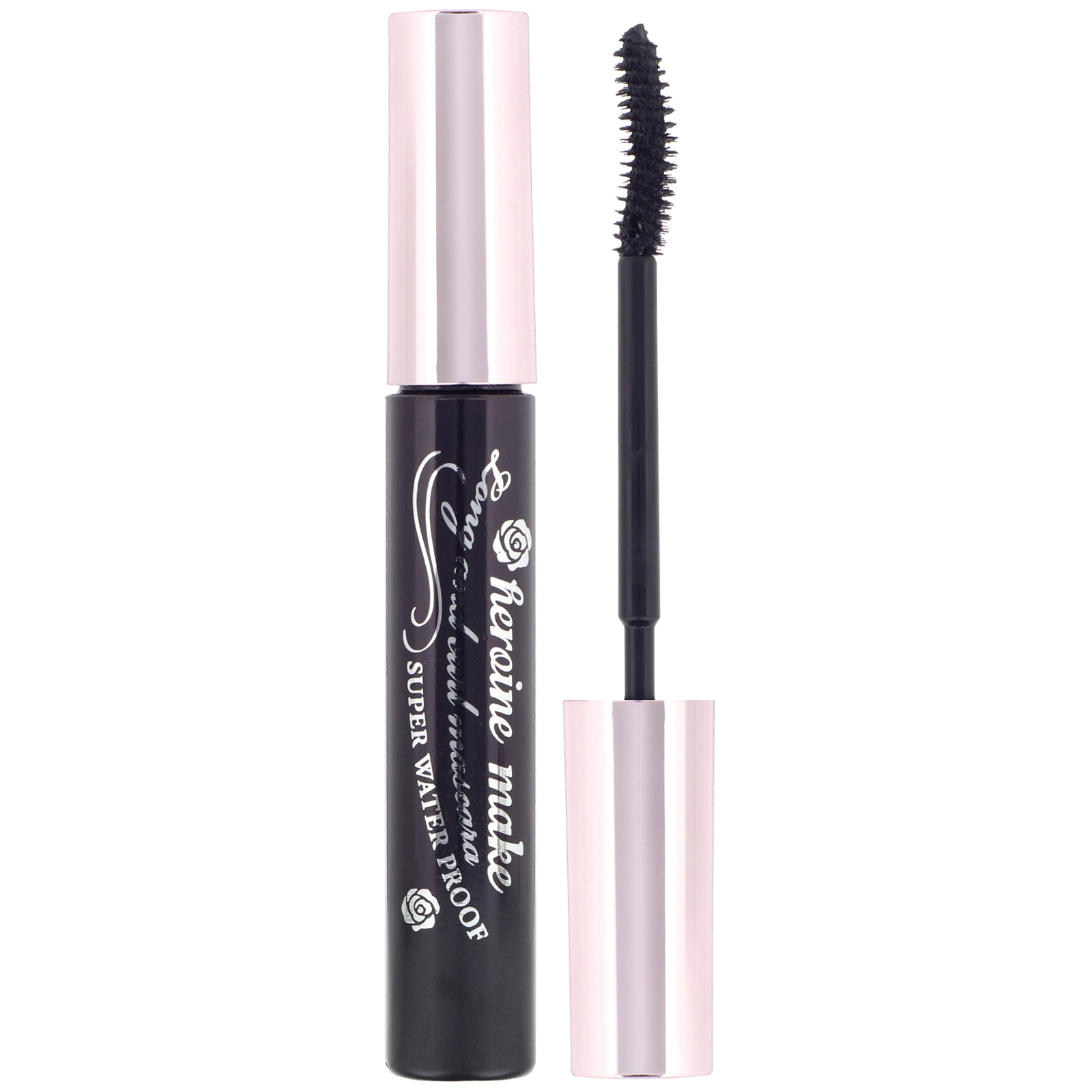 Because this mascara is super waterproof, they have a companion KissMe Heroine Make Speedy Mascara Remover to help ease the removal process without having to rub your eyes too hard and cause irritation.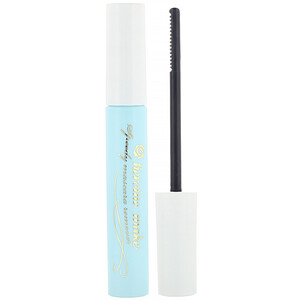 I recommend this even with other types of mascara to avoid irritation with removal. It looks just like a regular mascara and you apply it the same way but the applicator helps to scrape the mascara off with zero irritation—it also contains zero fragrance. All you have to do after is apply a cotton pad and remove the residue. It's so effective and a total game-changer.
Another absolute favorite makeup product is the Koji Dolly Wink Liquid Eyeliner.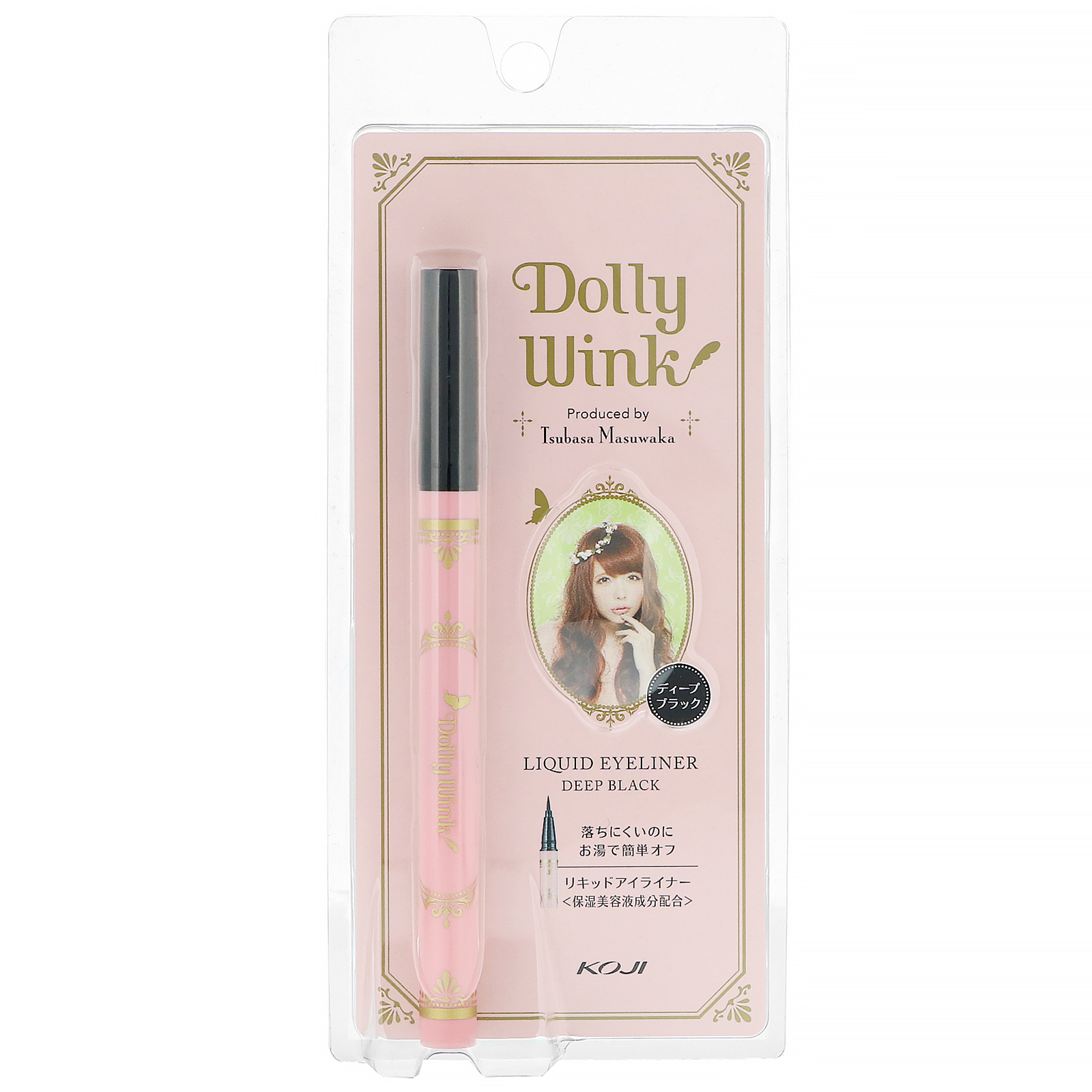 It is crazy how I have still not found a liquid eyeliner that works as well as this one. I love how thin and accurate it is. The fine brush tip helps the formula glide on smoothly and effortlessly to create any look you want. I've tried eyeliners from every major brand out there and I keep coming back to this one because it lasts all day, doesn't sting, dries fast, and all for an extremely affordable price. It's also waterproof, so I plan to wear this on my wedding day when I know I will be crying a ton. Here is me praying that it never gets discontinued!
If you're like me and love J-beauty products, don't forget to check out iHerb Beauty's line up! They have so many other hidden gems and the ingredients lists are already translated into English. Super convenient and easy to browse. Let me know your favorites!